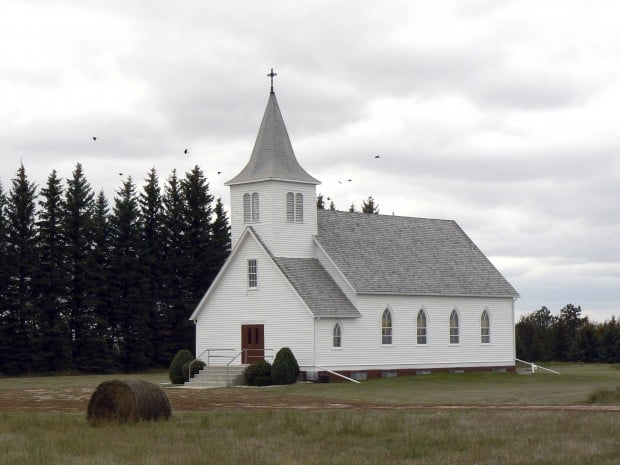 Rev. John Milner, the dean of Florida Bible Institute, had his hands full with a student named William. On the first day of class, William took out a scout knife and carved his initials in a desk. William and his roommate would often skip class to go fishing or to play golf on the course adjacent to the Bible college. William also got into a few scrapes with town bullies and did not adhere to the school's strict dress code.
But Dean Milner had endless patience and knew potential when he saw it. On a Saturday evening before Easter the next day, Milner called on William. He informed William that he had arranged for him to preach the Easter service at the tiny Bostwick Baptist Church. William nearly had a heart attack, "Sir, I have never preached before." Dean Minder laughed, "We'll pray and God will help you."
William later reflected on that night, "I was stunned. My repertoire at the time consisted of about four borrowed sermons, which I had adapted and practiced but never preached. What else could I say to the dean of my school? But I was so frightened that I spent the night studying and praying instead of sleeping. I did the same most of the next day, practicing aloud. By evening I felt confident that any one of my sermons should be good for at least twenty or thirty minutes."
On Easter Sunday, March 28, 1937, William and Dean Milner arrived at the small, clapboard church. The meeting room was small, with a potbellied iron stove near the front to take the chill off that cold, windy night. The song leader, who chewed tobacco, had to go to the door every so often to spit outside. The congregation included forty ranchers and cowboys in overalls and their women in cotton wash dresses.
When it came time for the sermon young William nervously walked to the pulpit. In his own words, here is what happened next: "My knees shook and perspiration glistened on my hands. I launched into sermon number one. It seemed to be over almost as soon as I got started, so I added number two. And number three. And eventually number four. Then I sat down. Eight minutes – that was all it took to preach all four of my sermons!"

[1]
Such was the beginning of the preaching ministry of William Franklin Graham—better known as Billy.[2]
1 I charge you in the presence of God and of Christ Jesus, who is to judge the living and the dead, and by his appearing and his kingdom: 2 preach the word; be ready in season and out of season; reprove, rebuke, and exhort, with complete patience and teaching. (2 Tim. 4:1-2)